Earlier this year German-born, Denmark-based musician GRETA released her stellar sophomore record "Forever We'll Be Dancing". Like many recent outputs, GRETA's new album was born during lockdown with a strong sense of wanting to go out and feel free again. Resulting in a great record that might be one of our favourites this year so far! We had a lovely talk with the singer-songwriter before her concert in Berlin about the latest album, the inspirations behind it, motherhood and what's to come next.

"Forever We'll Be Dancing" is out now on all platforms via W.A.S. Entertainment.

For anyone that doesn't know you yet, how would you describe the GRETA sound?
The GRETA sound is synthpop with a lot of layers. Very 80s inspired although my recent album is also very 90s inspired. I think I would describe it as nostalgic, but still looking ahead. I'm taking things I love from the past and taking them with me to the future.

Your new album "Forever We'll Be Dancing" came out a few months ago. There's clearly a difference in sound between this one and your debut album "Ardent Springs". How did you make the progression in sound between both records?
While making the first album I really focussed on my music production and sounds. With the second album everything became more programmed, which of course makes a difference in sound because it's more mechanical. The second album is also very much influenced by a longing for freedom but also a longing for Berlin and going out. There's also been a lot of heavy stuff in my private life that I had to work through while making this record. While the first record was me playing around more and finding my sound. On the second album I definitely found my sound and was able to dive more into that.

Since you mentioned that you wanted to go out and feel free, was this also inspired by the pandemic and feeling stuck at home?
I wrote it during lockdown. I was literally laying in my bed and I didn't even care or want to set up a mic. I was just singing inside my laptop. My bed and computer were my safe place where I could just escape and put my headphones on.

Is that also how the title 'Forever We'll Be Dancing" came along?
That's actually really interesting because I wrote the song to my husband who was very depressed at that time. One of the things that helped him physically was swimming. We just drove to the sea and went swimming a lot. Another thing we would like to do was dancing and just creating our own party at home. So the song was called "Swimming and Dancing" in the beginning but then my producer actually said what if we turn it into "Forever We'll Be Dancing" instead? So she created that line and then everything fell into place.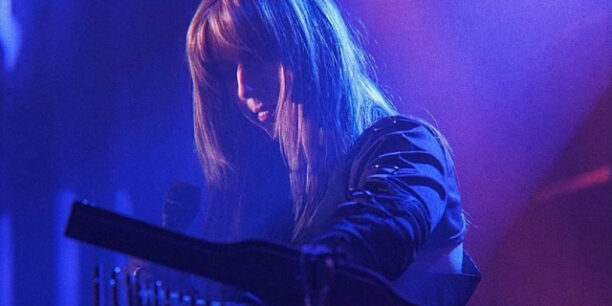 For everyone that doesn't know, when you are talking about your producer, this is actually Kari (FARAO, Ultraflex). How did you meet and start this tight collaboration?
I was a fan girl, I listened to her music on Spotify. I was at a time in my life where I've been in many different bands and I thought, okay I want to go solo. I have all these songs and demos and don't know where to go. I listened to her first album and I knew that she would get me and my music. So, I wrote to her on Facebook: "I need a teacher, can you be my teacher?". Afterwards we met in Copenhagen and I sent her my demos and she was like "Yeah, I can produce your album,". We barely knew each other but I came to Berlin and we recorded the album in her studio.

Why did you make the move from Germany to Denmark?
I grew up very close to the border. So I've been in Denmark a lot of times in my childhood. I was about to apply for classical singing at the Conservatory in German but I couldn't decide if I really wanted to do classical music since my own music is more poppy. Then I met a Danish girl and she told me all about the music scene in Denmark. It's a small country and everyone knows and helps each other. I was like, that sounds really cool and I applied for a music school there. I really felt the need to move away and ever since I moved to Denmark, I exploded with inspiration and ideas.

What is your connection to Berlin?
My brother lives here actually and I've recorded all my music here. Me and my family visited Berlin a lot ever since I was little but I think I definitely fell in love with Berlin when I was into my own creative process here. I felt like I could see the city with completely new eyes.
On your new album you are also singing for the first time in German. Why did you decide to incorporate German in your new songs and was it scary?
Yeah, it was scary. Since I moved to Denmark many years ago I distanced myself a little from my own language but then I was going through my old school stuff and found a book full of German poetry. It was really beautiful and I think I fell in love with my own language again so I decided to include some small phrases. I found this experience really interesting and wanted to dig deeper and write a whole song in German.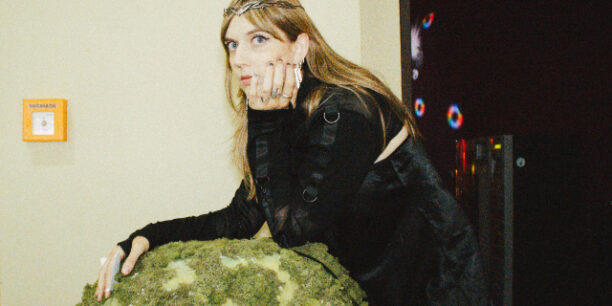 You have a very strong visual presence in your work. Is this something you also think about while creating music?
I always have a lot of images in my head when I'm creating music. I'm already thinking and dreaming about the music video. When I get tired of music, I love to do visual stuff and the other way around. Because when I only do music, I get bored, I get stuck. I have this creative need that has to get stimulated all the time. For me it's like eating, a basic need that I can't be without.

How has it been to become a mother for the first time and also being an artist at the same time?
I think it's wonderful and hard, but I think becoming a mother is that way. I can't explain it to you but it's like falling in love for the first time. You can't fully explain it, you have to experience it. It's been only seven months but I feel way more fragile and because of that I also feel way more strong. I feel like I'm much better at setting boundaries because it's not only me anymore but also a little human that needs to depend on me. I have to figure out how to be a mother and an artist, but at the same time I'm actually already doing it. It's not only my baby that's newborn. I'm a newborn too because it's not only me anymore.

We think it's great that you also share a lot of other artists on your Instagram so who are some of your favourites right now or who inspires you?
Right now, I have to say Ulraflex. Credits to Kari! Even if I wouldn't know them, I would still be very inspired by them. I really love their visual and physical universe because they have so much fun.
One last question, what are your plans for the future?
The rest of the year is just touring, touring, touring! Playing a lot of festivals and going on my first Denmark tour. Besides that I will try to work on new music and be back with Kari in the studio in Berlin!