English/Italian musician and producer Valentina is today sharing her brand new EP titled "Nature". The beautiful collection of songs includes previously shared singles "Nature" and "Don't Say It" together with two brand new tracks. It's the musician's follow-up to last year's brilliant EP "You Know Where My Happiness Went".

In celebration of Valentina's new EP "Nature" we asked the musician a few questions about her music, new EP and the inspiration behind it. Be sure to give "Nature" a listen and read more below!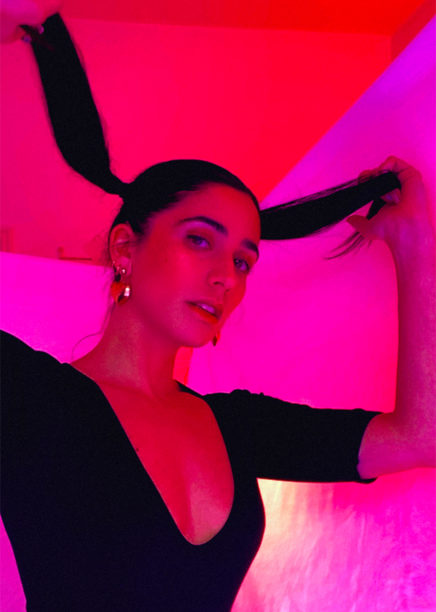 Like many others we instantly fell in love with your featuring on Joe Goddard's "Gabriel". How has the success of that track shaped your professional career afterwards?
It definitely opened a few doors for me, but it also meant that I was put into a box that I didn't really feel comfortable being in. The music I was making at the time was quite different and I had written the track originally as a really slow almost acappella folk song for my own project before Joe then used the vocal and made it into the track it became. It was a couple of years later when I came back to it again and put a version on my EP 'Wolves'.
"You Know Where My Happiness Went" was your first release in a long time and quite different from the electronic dance music we've heard before. Was there a lot of pressure following up to that release and did it have an effect on how you felt your music should sound like?
Yes I put a lot of pressure on myself to be honest and it took a while to find what really felt right. I did a lot of experimenting with different producers and writers, and in the end took it back to the music I was exploring on my own. So yeh until I got to that point there was quite a lot of consideration about how it 'should sound' and then once I stopped caring about that, I made it how I wanted it to sound and what came naturally to me.
Your second EP "Nature" is completely self-produced. After working with many other artists in the last years how does it feel to have complete control?
It feels massively liberating, but also sometimes pretty difficult and scary. But I do feel a great sense of connection to the music in a way that hasn't really been possible before even working with producers who knew me really well. It's great to be able to make whatever is in your head without having to explain it to anyone. I am also quite private in my process as a writer so I really enjoy the privacy it allows me – not having to sell it to anyone until it feels ready. Which is the complete opposite to being in a writing session, which I find pretty stressful!
"You Know Where My Happiness Went" was born after a long-term relationship ended and judging from hearing the new material this still seems to be an important topic for you. How did the new material come along and how does it differ from the first EP?
When I wrote YKWMHW I was in the middle of a messy rebound relationship that left me feeling really insecure and like my life was in chaos. This EP came from a more grounded place as I was learning how to support and prioritise myself for the first time, and how to let go of things that were holding me back. A lot of my thoughts at the time circulated around my relationships with men and this became a theme in the songs – I was learning that I don't need to fix things or do the emotional labour to be loveable. Looking at who I was choosing to give my time and energy to, there were patterns I was desperate to break and some clearing out that I needed to do.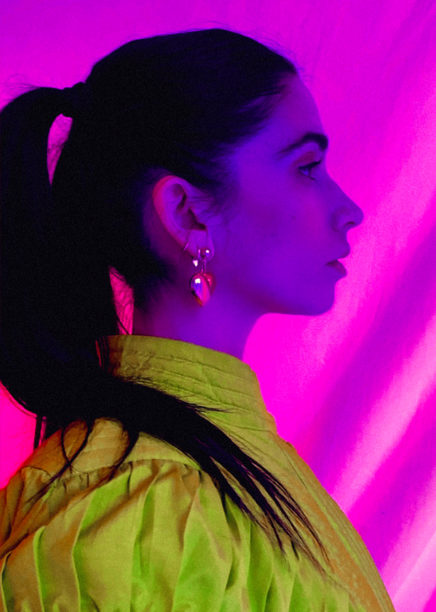 Most of "Nature" feels quite melancholic and cathartic. Your honest lyrics and intricate production shows your vulnerability. Is it hard to open up like this in music or is it actually something you need in order to deal with these kind of situations in life?
It is very easy for me actually. It is a lifelong habit of mine and has always been how I have dealt with things since I was very young. It's definitely the reason I started writing. There is something about the repetition of an idea in a song that you go through that is really healing, that soothes you. But at the same time, although the process is very natural for me, I can still find it really exposing actually putting those songs out into the world!
You are currently releasing your second EP in a worldwide pandemic. How has this influenced your release and how do you, as an artist cope with the current situation and insecurities it brings a long?
I don't think it's impacted the release too much, but not being able to do any shows has definitely made it harder to feel a connection to the audience. A lot of the EP was written during the first lockdown, even though I wasn't really feeling that creative and there was quite a lot of pressure on everyone to 'make something amazing and really use this time well!' …There was a kind of pandemic panic around that I think. I tried to ignore a lot of that and just stick to what my original plan had always been which was to make another EP.
What are some of your biggest inspirations for your recent EP "Nature"?
I spent a lot of time paying attention to the natural sounds around me in a whole new way – the birds, and all the textures and tones of the outside world that are usually so crowded with human noise. I didn't listen to a lot of music during the making of these tracks and just enjoyed being outside, gardening and being quite solitary. I recorded a lot of the sounds I was hearing and they became the inspiration for a few tracks on the EP, especially the last 'No Good'.
What are some of your current music obsessions and who would you like to work with?
I am loving Serpentwithfeet's new tracks at the moment – so beautiful and his music always feels so honest and unpretentious. Also got into this Japanese band I came across called Mariah and their 1983 album 'Utakata No Hibi' And another recent Japanese artist called Sugai Ken – so cool, kind of like an ambient underwater computer game..! There's lot of people I'd like to work with – especially love Vegyn's production.
What else is in store for Valentina in the future? More self-produced EP's? An album of some sorts?
I'll be releasing some more music at the end of this year and hopefully doing some shows finally!