One of the most exciting electronic producers is ready for his big return! Ryan Lee West aka Rival Consoles just announced his highly anticipated new album "Articulation". The follow-up to his great 2018 "Persona" LP. Alongside the album announcement the London-based producer shared the record's lead single and title track "Articulation".

For his new record Rival Consoles started creating abstract drawings and sketches for each song, inspired by composer Györgi Ligeti. "I love that something on paper can appear rigid and calculated, but then take on new meaning based on the context that surrounds it, or how it changes over time.". Pretty cool stuff if you ask us!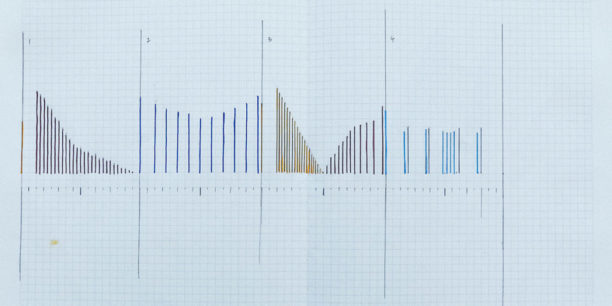 "Articulation" is just as brilliant as the concept behind it. Rival Consoles is taking us an a magical and hypnotizing electronic journey. It's truly a special song that keeps on improvising and adding different layers of sounds throughout. Creating new discoveries and treasures every time you'll listen to it. We can not wait for the full record!

Rival Consoles' new album "Articulation" is out July 31st via Erased Tapes.