Let us introduce you to Berlin's rising stars Angelica Ranåsen and Jacob Fagerstål aka Juno Francis. After debuting last year with "Dance With Me" and "So High", the duo is fully back in 2020 with their shimmering new song "Queen's Anthem".

Originating from Sweden, Juno Francis knows how to create magnificent synth pop. New single "Queen's Anthem" is a glistening trip down memory lane. We're sure that Angelica's lush vocals and the song's heavy synth production will instantly put you into a good mood. The duo's latest single is probably our favourite so far and we can't wait to hear more!

We talked to Juno Francis about their new single "Queen's Anthem", inspirations and future plans. Check it out below!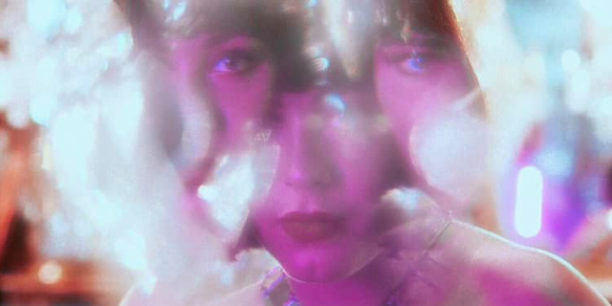 Who is Juno Francis and how did you guys meet?
Juno Francis is a persona, a band, a vibe. We met by coincidence in Berlin a couple of years ago. Months of wining, dining and jamming later she was born…
Tell us a little bit more about your new single "Queen's Anthem". How did the song come a long and what was the inspiration behind it?
The song was a consequence of us talking about moving back to Sweden and it brought up many childhood memories and thoughts about where we are heading in our lives. It ended up as some kind of tribute to that whole period, teenage years to early 20s.
"Queens Anthem" is a nostalgic nod to growing up in Sweden. How has your upbringing and Sweden played a part in the music you make?
Way more than we think probably, there's definitely a "Dancing Queen" in both of us 🙂
You're currently living in Berlin. Did the move from Sweden to Berlin inspire or influence you in any way?
Berlin is a very free and open place in many ways and a melting pot of cultural influences, the music we make would probably not sound the same if we never lived here. Also the fact that Berlin is a way bigger city than where we come from has played a huge roll in terms of playing live in an easy way and test new songs on a stage without having to go on tour.
What are your current music obsessions and is there anyone you'd like to work with?
Any collaboration with an artist on the label "Italians Do It Better" would be interesting. In terms of music obsessions it's a lot of Italo disco on the menu at the moment. We have a playlist on our Spotify page with some of our favorites!
What else can we expect from Juno Francis in the future? Any plans for an EP or LP release?
We are working on our EP at the moment! Hopefully it will be released in the middle of the summer. It will show another side of the Juno Francis project compared to our previous singles, a bit more mysterious, hazy and dreamy…
"Queen's Anthem" is out now on all platforms via the great Solina Records.